Beautiful Feet Studio of Dance & The Arts will "bring good" to its members and the surrounding community by not only providing an all-around joyful experience of training in artistic excellence, but also by creating opportunities for its partners and members to go out into the community and share the joy and good they've gained through the arts with others.
While offering the widest variety of both classical and non-traditional dance, fine arts, musical instrument, and performing arts classes, located right in the heart of Fort Bend County, Beautiful Feet differentiates itself as the premier arts studio that "brings good" through the arts to our community both locally and internationally.
To read a little about the Beautiful Feet Studio story, please enjoy this blog entry by award winning Photographer Teresa Yiu at Once Upon A Dream featuring studio owner Kalette Alspaugh.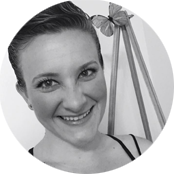 Founder & Owner